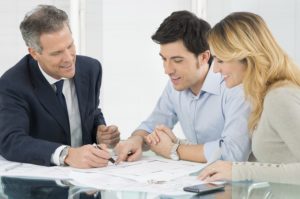 When you first started or acquired your business, you knew you'd eventually transfer ownership to the next generation of your family. Selling your business to family means you can keep something meaningful within the family and let someone grow the family legacy. Because you are selling your business to a family member who may already know a lot about your business, you believe the transition will be relatively smoother than selling to an outsider. In truth, this isn't necessarily the case, but it can be easier when you consider some steps.
Accurate Valuation
Selling your business, even to family, is still a transaction to take seriously. Both the current owner and prospective owner should agree on what is an accurate valuation of the business at the time of sale. The valuation number, typically given in a range, will influence the price. When most people sell to a family member, they usually agree to a lower value. In contrast, when people typically sell to an outsider, they will try to push for a higher value.
Consider Retirement Plans
What are your plans after transferring ownership over to your family member? Will you be retiring completely, sticking around on the payroll to help out occasionally, or serve as a consultant for the business? Determining your plans early can help guide your decision on how to take on your new role, as well as how to fund your new lifestyle. Your retirement income needs may be more than your current salary because you'll need to take on certain expenses on your own and not from the business, such as health insurance or tax preparations.
Payment Agreement
Speaking of your new role, this can be a determining factor in how your successor will finance their purchase and make payments back to you. Different families agree to different terms. Usually, the payment schedules are negotiated in a way that will support the seller without placing burdens on the new owner and business.
Gifting the Transfer
Some or all of the family business can be transferred over to the new owner as a gift. Tax laws will implicate the giver and the receiver, but this could be a strategic way to help with the business transaction.
Seek Help from a Business Broker
As you can tell, there are a few tricky areas to navigate when selling your business to a family member. Even when you keep the business in the family, invite a business broker into the equation to help facilitate the momentous occasion in your family history! 
Sell With Atlantic Business Brokerage, Inc.
At Atlantic Business Brokerage, our mission is quite simple; we help sellers sell businesses, and buyers buy businesses! Over the past 30 years, ABBI has facilitated the sale of countless commercial properties, businesses, and franchised locations. With our unparalleled knowledge of the business purchase and sale industry and our network of contacts, we offer services to both buyers and sellers that no other brokerage firm can match.
Contact us to discuss your business buying and selling goals today at 410-561-9800, or Toll-Free at 800-279-7569. Email us at [email protected], and follow us online on Facebook and LinkedIn.