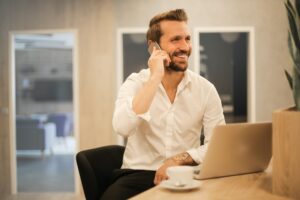 Owning a franchise is a great way to break into business ownership. If you really want to run your own business but don't have a unique, new idea, or you can't build it entirely from scratch, a franchise is a great starting point. With a franchise, you get the history and branding of an often national or even international brand to build on, where there are usually already policies and procedures established. You get the opportunity to learn how a large company manages things without the constant struggle for awareness that a totally unknown one faces. Franchising is also good for the parent brand or company, known as the franchisor. It offers them the freedom to expand without spreading their core staff too thin. Within these roles and this relationship, there is a lot of varying responsibilities. Read on to learn more about franchise owner responsibilities.
Financial Responsibilities
The franchisor is responsible for establishing the baseline finances needed to get each franchise off the ground. It needs to be enough so that new franchise owners will not fail (you wouldn't want a bunch of locations of your brand failing, anyway, so you need to set them up for success). The new franchise owner is responsible for securing this amount prior to buying it.
Marketing Responsibilities
The franchisor has to establish the marketing foundation for the brand and is usually responsible for any national (or out-of-territory) marketing. The franchise owner is usually empowered to have smaller events, specials, and marketing pushes for their location or territory.
Product Or Service Responsibilities
The franchisor needs to set the product and service standards, and they are responsible for continually checking on the efficacy of those standards over time. The individual franchise owners need to maintain those standards in their stores and train their employees appropriately.
Territory Responsibilities
The franchisor should set up territories and monitor expansion so that there is no competition between franchises. The franchise owners need to be aware of their territory and work within their space to succeed.
Day-To-Day Responsibilities
The franchisor will likely set the standard operating procedures, possibly down to the operating hours, but for the most part the day-to-day activities are overseen (and in many cases accomplished) by the franchise owner. The individual owners are in charge of the physical locations, including hiring, firing, communications, schedules, and (of course) customer service.
Buy With Atlantic Business Brokerage, Inc.
At Atlantic Business Brokerage, our mission is quite simple; we help sellers sell businesses, and buyers buy businesses! Over the past 30 years, ABBI has facilitated the sale of countless commercial properties, businesses, and franchised locations. With our unparalleled knowledge of the business purchase and sale industry and our network of contacts, we offer services to both buyers and sellers that no other brokerage firm can match. Contact us to discuss your business buying and selling goals today at 410-561-9800 or Toll-Free at 800-279-7569. Email us at [email protected], and follow us online on Facebook and LinkedIn.