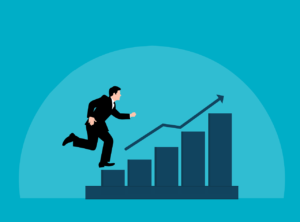 As soon as you become a franchisee and thus part of a franchise organization, you will typically find yourself with a slew of new duties and responsibilities. As you become a franchise owner, a wide array of responsibilities will become critical for you to understand if you are looking to make the most out of your franchise overall. From financing responsibilities to time management to the management itself, becoming a franchisee is no easy job. Ultimately, determining the most strategic ways to handle all the various duties and responsibilities that come with being a franchise owner might be a bit harder than you initially thought. Here is a useful guide to help you navigate the world of being a successful franchise owner for many years to come.
Financial Responsibilities
The very first function you have regarding being a franchise owner has to do with all the financial responsibilities that you have. One of the top franchise owner responsibilities is to be a key investor in the franchise itself. Typically, franchisees will need to invest into their franchise with an initial franchise fee. Ultimately, there will be other financial responsibilities that you'll need to consider, like preparing to pay for any additional costs associated with getting the business up and running. These costs could include payments for equipment, supplies, maintenance, repairs, employees, training, uniforms, and much more. One will need to be responsible for budgeting on a daily basis.
Time Responsibilities
You will also want to make sure that you have the proper amount of time allocated to running your business successfully. Much like with any other small business, designating a lot of your time to your business is really the only way it can thrive and succeed in the long run. The reality is, a franchise system may be designed to make it easier for you to run your business. However, to truly succeed for the long haul, you will still want to dedicate most of your time to the franchise. Ultimately, your franchisor will traditionally offer a lot of training to help you get your business up and running effectively and efficiently.
Buy With Atlantic Business Brokerage, Inc.
At Atlantic Business Brokerage, our mission is quite simple; we help sellers sell businesses, and buyers buy businesses! Over the past 30 years, ABBI has facilitated the sale of countless commercial properties, businesses, and franchised locations. With our unparalleled knowledge of the business purchase and sale industry and our network of contacts, we offer services to both buyers and sellers that no other brokerage firm can match. Contact us to discuss your business buying and selling goals today at 410-561-9800 or Toll-Free at 800-279-7569. Email us at [email protected], and follow us online on Facebook and LinkedIn.