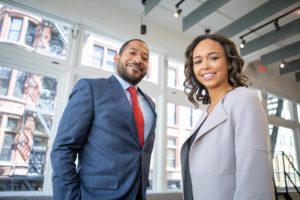 Being a business owner is very stressful. When you decide it is time to move on from a business and sell it (or if the time is right for you to buy a new business), a business broker will be vital to making it happen smoothly and successfully. If you try to go through the process alone, you could end up losing out on money that your business is worth because you didn't have a knowledgeable professional in your corner. As you begin your hunt for a reliable business broker, here are five key attributes to look for.
Knowledge
Your business broker is not a lawyer or a financial analyst. Still, he or she should have a basic understanding of these fields as it relates to buying and selling businesses. If you come across a question that your broker can't answer directly, he or she should also have access to the information in some way (and not by plugging it into a search engine). Finally, your reliable business broker should also have a real estate license, in case the business sale also includes property.
Marketing
If the broker you're considering doesn't market his or her own business, it would be fair to question how well he or she could sell yours. The broker should have a web presence, be active on social media, and be able to show you strong marketing materials from previous sales. However, the nature of selling a business requires confidentiality. Marketing will be directed towards serious prospective buyers, not the general public.
Connections
A reliable business broker is going to be successful because he or she is good at building relationships and staying connected. After all, to find the right buyer or business for your needs, he or she will need an extensive network of possibilities to tap into. If your broker does not seem to be well-connected and relationship-oriented, move on to someone else.
Grit
The bottom line is that selling and buying will more than likely not be an overnight process, so you need a broker who can stay motivated throughout the process. There may be problems along the way, and your broker should give the sale proper attention through each of them. The broker's job is to continually keep tabs on the process and to be in contact with the seller and potential buyer. If your business broker is pulled in too many directions to give your sale adequate attention, find another broker.
Trust
Trustworthiness is probably the most prominent quality you need to look for in your business broker. After all, they are going to have access to a lot of confidential information. Additionally, they are the key to securing the future of your business and lifestyle after the sale. When you're looking for a reliable business broker, ask for recommendations from other business owners and find someone trustworthy.
Sell With Atlantic Business Brokerage, Inc.
At Atlantic Business Brokerage, our mission is quite simple; we help sellers sell businesses, and buyers buy businesses! Over the past 30 years, ABBI has facilitated the sale of countless commercial properties, businesses, and franchised locations. With our unparalleled knowledge of the business purchase and sale industry and our network of contacts, we offer services to both buyers and sellers that no other brokerage firm can match.
Contact us to discuss your business buying and selling goals today at 410-561-9800, or Toll-Free at 800-279-7569. Email us at [email protected], and follow us online on Facebook and LinkedIn.