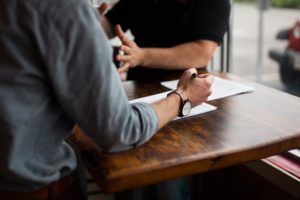 Selling or buying a franchise isn't a straightforward task. Many issues can arise from both sides of the transaction. However, partnering with a capable business broker with franchising backgrounds can mitigate or avoid these challenges. Here are some common problems one can face if they are selling or buying a franchise. Work with a reliable broker from Atlantic Business Brokerage, Inc. to get your business selling or buying process started!
Not Reviewing Important Documents
Selling or buying a franchise involves plenty of paperwork. When working through the sales process, both the seller and the prospective buyer should review critical documents. For the seller, they should refer back to the franchise agreement. This document should include a record of the different terms of owning a franchise, such as contract length, franchising fees, and transfer fees. A new franchise agreement document may be required if any of the terms have changed for the prospective buyer.
The buyer should review the Franchise Disclosure Document, or FDD, provided by the franchise. This document contains lots of valuable information on the franchise and the operations. Some laws require franchise businesses to make these documents readily available, most likely online at their website. While the Federal Trade Commission publishes a guide for franchise buyers, your business broker can also walk you through the different parts of the FDD.
Unqualified Buyers
The franchisor must approve the buyer before buying a franchise. The qualifications of an approved buyer will be mentioned in the FDD or made clear by the franchisor, but usually, the buyer will need to complete a training program. Franchisors will consider several factors like a buyer's available funds, business experience, credit score, and education. A seller will run into problems if they find out the buyer they had been working with through the sales process is an unqualified buyer.
Financing and Fee Issues
Buying a franchise requires considerable funds. Frequently, a buyer will need to take out loans and finance the franchise purchase. However, not all franchises are eligible for financing. Additionally, those who do allow financing can still come with costly terms or conditions. An example of this is a cap on how much the buyer can finance, which still leaves a large initial payment.
Sellers should be aware of the transfer fees of selling the franchise. This charge can be a set amount or a percentage of the final sales price. As a seller, you can determine who will be responsible for how much of that transfer fee when the time comes for you to sell the business.
Not Working With an Experienced Broker
Not working with an experienced business broker who has specialized knowledge of franchise sales can create issues. Often, a broker can catch these problems, as mentioned earlier, before they occur and offer valuable guidance throughout the sales process. Some sellers will want to work with the franchisor to sell their store. Franchisors tend to be concerned about their revenue and profits rather than the considerations of the seller. A broker can better understand your needs and concerns to work closely with you throughout the sale.
Sell With Atlantic Business Brokerage, Inc.
At Atlantic Business Brokerage, our mission is quite simple; we help sellers sell businesses, and buyers buy businesses! Over the past 30 years, ABBI has facilitated the sale of countless commercial properties, businesses, and franchised locations. With our unparalleled knowledge of the business purchase and sale industry and our network of contacts, we offer services to both buyers and sellers that no other brokerage firm can match.
Contact us to discuss your business buying and selling goals today at 410-561-9800, or Toll-Free at 800-279-7569. Email us at [email protected], and follow us online on Facebook and LinkedIn.