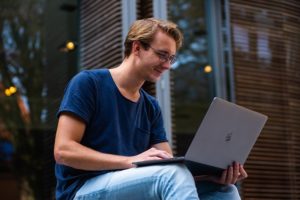 The best way to market and sell your franchise quickly is to post an attractive business-for-sale listing. Composing the perfect listing will capture the attention of serious buyers who are searching for opportunities now. To sell your franchise with the right impression while retaining a level of confidentiality can be tricky. However, by working with a business broker, they can help you craft an effective business-for-sale listing that emphasizes how desirable your business can be. Here are the critical items of information your business listing should include to sell your franchise to the right buyer.
The Location
Buyers will typically search for opportunities by location, specifically by state, then narrowed down to a county or city. Certainly, if confidentiality is a concern, you do not need to give out an address. By including a location, your listing will more likely show up in searches to realistic nearby buyers.
Key Financial Information
Posting numerical figures gives the right buyer the impression that your franchise is real and is profitable. You'll want to disclose information like revenue and cash flow, even business value. Another key figure to include is the asking price for the sale. Being upfront with the asking cost should clear away non-serious buyers who don't fit the budget, but will stand out to those who do.
Listed Within Categories
Another way to get more views on the business-for-sale listing is to categorize it in the appropriate or related industries. Make it easy for the buyers to search for your franchise when they are browsing several other similar listings.
Attention-Grabbing Headline
The headline is the first impression your listing will make on the reader. Make sure it stands out and hooks them in to find out more. While you'll have more information in a description, be sure to emphasize your headline with the most impressive aspects of your franchise. This could be the size of the establishment or strategic location, such as near a high foot-traffic shopping center.
How to Get in Contact Info
Be sure it's as easy as possible for the interested buyer to get in touch with you or your business broker to find out more information. Typically, if the buyer is browsing from your business broker's website, the broker can handle the first stages of communication to keep your franchise private until the prospective buyer signs a confidentiality agreement.
A Photo
You know the saying: A picture is worth a thousand words. By including an attractive photo with your listing, you are likely to sell your franchise more quickly. Even a nice stock photo that represents your business, such as a mouth-watering burger or laughing family, will stand out more on a webpage than a blurb of pure text.
Sell With Atlantic Business Brokerage, Inc.
At Atlantic Business Brokerage, our mission is quite simple; we help sellers sell businesses, and buyers buy businesses! Over the past 30 years, ABBI has facilitated the sale of countless commercial properties, businesses, and franchised locations. With our unparalleled knowledge of the business purchase and sale industry and our network of contacts, we offer services to both buyers and sellers that no other brokerage firm can match.
Contact us to discuss your business buying and selling goals today at 410-561-9800, or Toll-Free at 800-279-7569. Email us at [email protected], and follow us online on Facebook and LinkedIn.