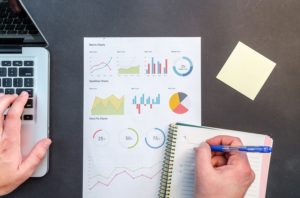 Whether you're purchasing a franchise or some other independent company, buying a business is a considerable investment. You'll be expected to dedicate plenty of work, time, and money to fund the process of acquiring and running your new business. Of course, you have plenty of drive and determination to make your new business work, but you may run into issues when it comes to putting up the money for buying a business. Fortunately, you can work with finance experts and business brokers to figure out a smart and realistic financing plan to buy the business. There are a couple of different ways one can go about financing their buying a business.
Your Own Money
One of the more straightforward ways to help fund your business purchase is to use your own money. Many people contribute their assets like savings, stock investments, home equity, or retirement funds. People seldom pay for, nor can they afford to buy a business solely with their own money. It's risky to cash-out these significant personal savings, especially for those with families or other dependents. Many people use their own money to pay the start-up fee or to use it as a down payment on a loan. If partners are trying to buy a business together, they can split the responsibility.
Seller Financing
The seller can help you finance the business purchase too. Generally, the buyer and seller come to an agreement where the buyer will give a predetermined percentage of the business profits back to the seller in return for them loaning the buyers the funds up-front. This makes a seller more vested in your business success, often making them more accurately disclose information on the business sale. Sellers will need to make sure you're trustworthy too, so they will want to review your credit, experience, etc.
Bank Loan
Obtaining a traditional bank loan to finance buying a business is possible but very difficult to achieve. Banks are risk-averse; they're interested in existing assets and not potential. To get a loan, the company or buyer must have proven substantial assets. In addition, the buyer should have a good credit score and a good track record. Buyers can get a portion of the necessary funds through a bank loan, but likely not all of it.
SBA Loan
The way SBA loans work is that they work with your lender — say, your bank — to guarantee that they will repay the money loaned out by the lender. Instead of directly loaning the money to the buyer, they create guidelines for paying back the loan to the lender. The buyer can expect to supply some collateral and will receive the loan in parts instead of in whole.
Buy With Atlantic Business Brokerage, Inc.
At Atlantic Business Brokerage, our mission is quite simple; we help sellers sell businesses, and buyers buy businesses! Over the past 30 years, ABBI has facilitated the sale of countless commercial properties, businesses, and franchised locations. With our unparalleled knowledge of the business purchase and sale industry and our network of contacts, we offer services to both buyers and sellers that no other brokerage firm can match.
Contact us to discuss your business buying and selling goals today at 410-561-9800, or Toll-Free at 800-279-7569. Email us at [email protected], and follow us online on Facebook and LinkedIn.