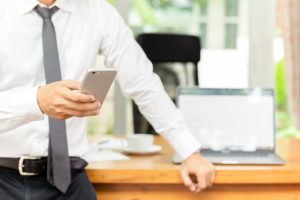 Most business brokers will tell you that it will take on average 6 to 9 months to sell your business. However, each business sale can and does differ. There are a few factors that affect how soon you can sell your business. Knowing what these factors are can let you take different approaches to hopefully speed up the process or help you more successfully sell your business. Let's take a look.
The Profitability of Your Business
Buyers assess how profitable a business is before deciding whether they want to move forward with purchasing the business. They concern themselves with your business's profitability and revenue generated. In turn, this factor can also influence your asking price (more on that in a moment). While you may not be able to do much to increase profitability leading up to your decision to sell your business, you can consider how to present these figures to your potential buyers. Do it in a way that assures them that your business can and does perform well.
Asking Price
If your asking price is too high, you are likely to wait months and months on end for any interest, let alone an offer. Of course, you want to get the most out of selling your business. But, over-priced businesses don't attract buyers quickly, and especially not qualified buyers. This is why it's essential to know your business's accurate valuation and price your business accordingly.
Marketing Your Business Sale
When you work with a business broker, they can market your business appropriately to help sell your business sooner. They understand how to keep the critical details of your business confidential until they come across a serious buyer. Plus, they have their network of buyers to market your business sale towards, meaning they are targeting a pool of people who are looking for business opportunities.
Perceived Transferability
No one wants to jump through hoops, especially in an already complex process of purchasing a business then taking over the operations. Make your business sale more appealing to buyers by agreeing to help with the ownership transition. Therefore, the buyer will feel more comfortable and confident with your business if you can provide operational information, a willingness to train the new owner, and have exceptional staff and managers onboard.
Sell With Atlantic Business Brokerage, Inc.
At Atlantic Business Brokerage, our mission is quite simple; we help sellers sell businesses, and buyers buy businesses! Over the past 30 years, ABBI has facilitated the sale of countless commercial properties, businesses, and franchised locations. With our unparalleled knowledge of the business purchase and sale industry and our network of contacts, we offer services to both buyers and sellers that no other brokerage firm can match.
Contact us to discuss your business buying and selling goals today at 410-561-9800, or Toll-Free at 800-279-7569. Email us at [email protected], and follow us online on Facebook and LinkedIn.