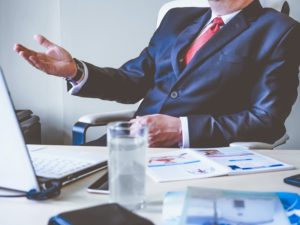 Finding a buyer for your client's business isn't easy. But, there are a few lesser-known methods that can help a small business broker sell their client's business or franchise. Advocating for a small business to identify and make use of market gaps can lead to many lucrative offers for both you and your client's business. There are a few things to understand and are among the many things any small business broker should do; let's dive into them!
Assess the Business' Strengths
Any worthwhile small business broker would start off by assessing their client's strengths and the business' strengths. In order for you to sell your client's small business or franchise, it's essential to understand things like what gives the company the most success. Are there old performance reviews of the product or employees? How have things changed since then? These are the things a potential buyer will consider. If things like performance reviews are nowhere to be found, consider advising your client to reach out to customers and employees for feedback. 
Consider Your Client's Current And Potential Markets
Many small business owners will think too broad in terms of their target market and don't notice the value of identifying the gaps in the market where their services would be welcome. Market gaps often come in the form of niche markets. There is a bit of nuance to selecting a niche market gap to fill. The niche market must have room for your client's business to grow; if the target population of the market is too small, your client's business can go stagnant.
Identify The Market's Problem
Perhaps the most significant piece of advice for a client in order to harness a market gap would be to understand the market gap's problem. Every niche market or market gap will have, at its core, a problem going unsolved. A small business broker's job is to make sure their client and their business solve that problem before going up for sale. Many potential buyers will want to be sure the customer base has no outstanding issues or requests.
Sell With Atlantic Business Brokerage, Inc.
At Atlantic Business Brokerage, our mission is quite simple; we help sellers sell businesses, and buyers buy businesses! Over the past 30 years, ABBI has facilitated the sale of countless commercial properties, businesses, and franchised locations. With our unparalleled knowledge of the business purchase and sale industry and our network of contacts, we offer services to both buyers and sellers that no other brokerage firm can match.
Contact us to discuss your business buying and selling goals today at 410-561-9800, or Toll-Free at 800-279-7569. Email us at [email protected], and follow us online on Facebook and LinkedIn.