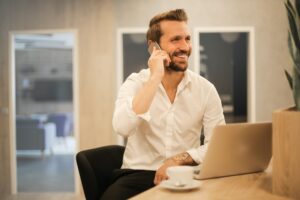 Deciding to sell your small business is never easy, and finding the right business broker can be even harder. After all, the process of selling a business can be time-consuming and complex. You need to find a broker who can spend the time and navigate the complexities necessary to sell your small business for the highest possible price. But how do you know who to trust? Here are some tips to help you find the right small business broker. 
Start with Referrals
When you don't know which small business broker to trust, it's helpful to start with someone you do. It's easy to become overwhelmed by the dizzying number of brokers out there, but referrals can help to narrow it down. 
As a small business owner, you've surely built up a long list of people who you can trust. This could be anyone from a trusted coworker, business partner, or accountant. Ask them if they know of any reputable small business brokers in the area and start there. 
Do Your Own Research
Relying on word-of-mouth from sources you trust is a great place to start. But your quest should not end there. It's important to supplement what you've learned from referrals with your own research. 
When you find a small business broker you think might be a good fit, sleuth through the internet to learn of them what you can. A simple Google search can yield a wealth of information on their credentials and history. Reviews and ratings—especially extreme ones—can be helpful, but you should take them with a grain of salt. 
Another immensely helpful resource is the IBBA, or International Business Brokers Association. Their website has a tool that enables you to filter through brokers in your region by their area of specialty. Check it out here. 
Take Your Time
Of course, this tip is easier said than done. But we want to emphasize it anyway. As much as you can, take your time in your quest for a small business broker. Few things can be worse for selling a small business than impatience. 
Finding a broker in your region with the right area of focus, qualifications, and track record might feel like looking for a needle in a haystack. But don't let the pressure get to your head. Take as much time as you need, and don't stop until you find someone you feel the utmost confidence in. 
Sell With Atlantic Business Brokerage, Inc.
At Atlantic Business Brokerage, our mission is quite simple; we help sellers sell businesses, and buyers buy businesses! Over the past 30 years, ABBI has facilitated the sale of countless commercial properties, businesses, and franchised locations. With our unparalleled knowledge of the business purchase and sale industry and our network of contacts, we offer services to both buyers and sellers that no other brokerage firm can match.
Contact us to discuss your business buying and selling goals today at 410-561-9800, or Toll-Free at 800-279-7569. Email us at [email protected], and follow us online on Facebook and LinkedIn.