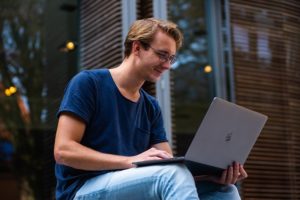 When looking into buying or selling a franchise, many parts of the process will seem daunting. Franchise brokers or consultants can be a very valuable asset to help you on your journey. Whether it is for advice on how to prepare your business for selling, or how to find a purchasing opportunity that matches your goals, a franchise broker acts as an amazing resource to have on your side. Today, let's examine what a good franchise broker looks like.
Industry Experience
No matter what the industry or field is that you are looking to get into, having a franchise broker experienced with the ins and outs of the industry itself can immensely help you. The more your franchise broker knows about the industry, the more and better they can advise you on prospective business opportunities. They will be able to spot good deals as well as bad deals. Look for someone who has been a previous franchise owner or was involved in previous franchise sales. A good franchise broker will listen to your wants, needs, goals, and hesitations. This would allow them to find a good fit for your situation. Be on the lookout for red flags, like bringing up potential business partners only a few conversations in. They might be looking to fulfill their own agenda or outside commission.
Professional Quality
Even if your franchise broker is experienced in the industry, you'll want to make sure that this job and your business is their top priority. If a broker or consultant has their attention split among different ventures, they could miss crucial opportunities for you. A proven track record will give you an idea of how focused they will be on your business. Ideally, your franchise broker would have helped a significant number of clients find their business matches or help them sell their franchises. Be sure to look at the results of things like business sales, and you want to make sure the broker will get you the best deal possible. Lastly, a thorough franchise broker will have a list of pre-vetted companies. They are confident that it would be a good business opportunity.
Sell With Atlantic Business Brokerage, Inc.
At Atlantic Business Brokerage, our mission is quite simple; we help sellers sell businesses, and buyers buy businesses! Over the past 30 years, ABBI has facilitated the sale of countless commercial properties, businesses, and franchised locations. With our unparalleled knowledge of the business purchase and sale industry and our network of contacts, we offer services to both buyers and sellers that no other brokerage firm can match.
Contact us to discuss your business buying and selling goals today at 410-561-9800, or Toll-Free at 800-279-7569. Email us at [email protected], and follow us online on Facebook and LinkedIn.