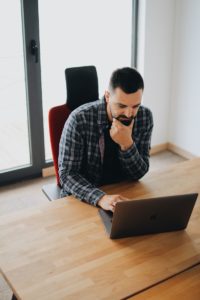 Choosing to sell your business is a big decision. It's one of the most important things you'll ever do, especially when it comes to your finances. As with any significant decision, it's best if you are able to plan ahead as much as you reasonably can. We're here to make that a much easier process and improve your chances of success. If you're thinking about selling a business, remember these strategies, which can go a long way in helping get the job done.
Find Real Buyers
"Window shoppers" exist in every industry, and it's something you'll encounter when selling a business too. Weeding out the serious prospective buyers and anyone who is just looking around, effectively wasting your time, is an important part of the process. Anyone who is serious about the possibility of buying your business will end up submitting a letter of intent. This helps everyone end up on the same page regarding price, terms, assets, and liabilities. 
Flexibility is Key
Likewise, it's important that you're serious about selling a business, too. Part of the process is going to require flexibility. You may not get the asking price that you really want. There may be a change in the market, you may not have a reliable amount of customers, or you may not have management structures in place. All of these issues can end up impacting your selling price and may make buyers take a pause and give them concern. Be prepared to negotiate and, more importantly, be flexible on your price because you may not get what you want.
Legal Thinking
Selling a business requires you to consider all of the legal issues that come with it. After all, this is a fairly complex and legal agreement you're looking to reach, which is why having an expert like a brokerage service step in can be so helpful. This is one of those instances where cutting corners simply won't do. It's important that you settle any potential litigation issues quickly and properly.
Final Steps
There are other steps you can take that a professional can certainly help you figure out. Going to trade shows, using online marketing, and working with a public relations program can all be big steps to selling your business. You also need to remember that this process can't be rushed—it will likely take time, so be prepared for that. 
Sell With Atlantic Business Brokerage, Inc.
At Atlantic Business Brokerage, our mission is quite simple; we help sellers sell businesses, and buyers buy businesses! Over the past 30 years, ABBI has facilitated the sale of countless commercial properties, businesses, and franchised locations. With our unparalleled knowledge of the business purchase and sale industry and our network of contacts, we offer services to both buyers and sellers that no other brokerage firm can match.
Contact us to discuss your business buying and selling goals today at 410-561-9800, or Toll-Free at 800-279-7569. Email us at [email protected], and follow us online on Facebook and LinkedIn.