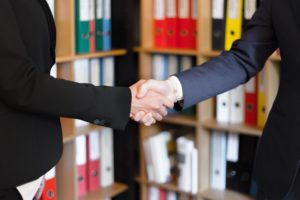 When it's time to sell your business, the process can be very overwhelming. There are plenty of legal and financial steps to take, and you may be unfamiliar with what is expected from you as the business owner. Working with an expert business broker helps make the business sale go smoother because they can lend their experience and knowledge. The following are some tips you would expect your business broker to discuss with you throughout your business sale. The brokers at Atlantic Business Brokerage, Inc. are committed to facilitating your successful business sale.
Realistic Expectations
Don't get discouraged throughout the process of selling your business. A way to go about doing this is to keep your expectations realistic. Doing your due diligence and taking time to understand the entire business sale process can give you a better idea about what to actually expect in the coming months. That's right: months. Once you learn about the various steps in the process of selling a business, you'll quickly realize the sales process can take anywhere from 6 to 12 months before the sale can be finalized. Some steps include determining business value, reviewing and signing confidentiality agreements, and negotiating the business deal.
Understanding Business Value
While you aren't expected to know how to value your business before the sale can go underway, it can be beneficial to understand how it can impact how buyers will view your business. There are different ways to determine business value, but many buyers will want to examine your business's cash flow and earnings before interest, taxes, depreciation, and amortization, or EBITDA. Further, the business's financial aspects won't be the only item buyers will want to know. They will likely consider your business infrastructure, management, customer-base, and growth potential.
Profit Over Revenue
Buyers will be more interested in your profits than revenue figures. At the end of the day, profits will be the key metric of success. Presenting your revenue can be impressive, but buyers will also want to know about the business expenses. After factoring in how much of the revenue will need to go towards those expenses, a buyer interested in different businesses will more likely choose the opportunity that earns them a profit.
Confidentiality
Being discreet and maintaining confidentiality throughout your business sale is crucial and can dramatically impact the valuation of your business. You'll want to share your sensitive business information with serious buyers only, and not risk leaking the sale to your customers, employees, or competition before you have a thought out plan for how to deliver the news.
Sell With Atlantic Business Brokerage, Inc.
At Atlantic Business Brokerage, our mission is quite simple; we help sellers sell businesses, and buyers buy businesses! Over the past 30 years, ABBI has facilitated the sale of countless commercial properties, businesses, and franchised locations. With our unparalleled knowledge of the business purchase and sale industry and our network of contacts, we offer services to both buyers and sellers that no other brokerage firm can match.
Contact us to discuss your business buying and selling goals today at 410-561-9800, or Toll-Free at 800-279-7569. Email us at [email protected], and follow us online on Facebook and LinkedIn.