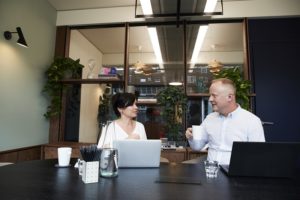 One of the biggest problems for any business buyer is trouble negotiating the sale of the business. While purchasing a franchise may have less room for negotiations, buying a small business will require some give-and-take from both sellers and buyers in order to come to agreeable terms for all parties. As a buyer, there are some tips and strategies you can use throughout the negotiation phase of the sales process for more favorable outcomes when buying a business.
Hire A Business Broker
If you are buying a business, it's imperative to work with a business broker too. The broker works on your behalf to help you get favorable and realistic terms. You may already know of or work with a broker since they are often the ones bringing up business purchasing opportunities to you from their network of sellers. Plus, the broker brings their experience with facilitating business sales to the table, helping you cover all the bases you may not think of yourself, like a non-compete for the current customer base. 
Courteous and Respectful Attitude
This isn't so much a negotiation tactic than it is a business relationship management tip. As the buyer, you must remember to stay courteous and respectful towards the seller. While they are looking to sell their business, you must convince them that you are a worthy and capable person who will take over their operations with the same courteous attitude. This tip is worth mentioning because tensions can arise during negotiations. Not keeping your mindset and behavior in check could jeopardize the whole business relationship.
Research the Market
In addition to knowing the business value, make sure you have a good understanding of the local market and industry climate. These factors will back up your offer when you make one and need to justify your price. Researching the market lets the buyer know if the seller's counter-offer is fair, and who has an advantage in the proceeding sale.
Know Your Goals and Theirs
A negotiation will involve give-and-take from both the seller and the buyer. When buying a business, be prepared to compromise on some aspects and know where you will stand firm on others. Having a clear understanding of your goals will help you decide which elements of the deal you can accept changes to, and know if it's time to walk away altogether. Further, try to understand what the seller's goals are. Knowing if the seller is trying to sell to the highest bidder or if they are concerned about the long-term prosperity of the business can influence how you approach negotiations.
Buy With Atlantic Business Brokerage, Inc.
At Atlantic Business Brokerage, our mission is quite simple; we help sellers sell businesses, and buyers buy businesses! Over the past 30 years, ABBI has facilitated the sale of countless commercial properties, businesses, and franchised locations. With our unparalleled knowledge of the business purchase and sale industry and our network of contacts, we offer services to both buyers and sellers that no other brokerage firm can match.
Contact us to discuss your business buying and selling goals today at 410-561-9800, or Toll-Free at 800-279-7569. Email us at [email protected], and follow us online on Facebook and LinkedIn.