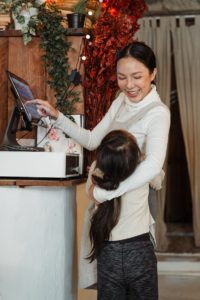 When it comes to selling the family-owned business, there are a few key things every business owner should be aware of. In fact, family businesses are near and dear to their owner's hearts — at least most of the time. As a result, this type of business transaction becomes crucial for the success of the business moving forward, whether it's to the next generation or an outside buyer. Here are some of the essential things to consider when it comes to selling the family business.
Figuring Out The Appropriate Timeline
One of the essential components of selling a family business is understanding and laying out the proper timeline. In fact, the decision to sell a family-owned business usually comes after careful considerations have been made, and less often as an impulsive or emergency decision. As a result, understanding the nuances of timing associated with selling the family business can make the process easier, seamless, and less hectic or stressful. 
Thoughtfully Structuring The Sale
Selling a family-owned business is no easy feat. It's critical to structure the sale thoughtfully — to avoid any unnecessary issues or problems along the way. That is why figuring out the best way to structure the deal for your financial benefit can help make the process easier and more seamless for everyone involved. People like business brokers, attorneys, and financial advisors can help with this.
Bottom Line
At the end of the day, selling a family-owned business can be difficult. Putting the family business up for sale can be stressful and cumbersome for many who are ill-prepared for the whole ordeal. However, with proper planning and specific structures in place, selling the family business can be done easily and seamlessly. While the decision to sell the family business is often a difficult one, once you've come to a conclusion to do so, being mindful of the process to market it effectively and efficiently is just as critical as the decision to sell it in the first place. Avoid excessive stress of selling by being prepared ahead of time and planning for the future accordingly — it can help create a much smoother process and ultimately provide you with what you truly want upon selling your family-owned business.
Buy or Sell With Atlantic Business Brokerage, Inc.
At Atlantic Business Brokerage, our mission is quite simple; we help sellers sell businesses, and buyers buy businesses! Over the past 30 years, ABBI has facilitated the sale of countless commercial properties, businesses, and franchised locations. With our unparalleled knowledge of the business purchase and sale industry and our network of contacts, we offer services to both buyers and sellers that no other brokerage firm can match.
Contact us to discuss your business buying and selling goals today at 410-561-9800, or Toll-Free at 800-279-7569. Email us at [email protected], and follow us online on Facebook and LinkedIn.