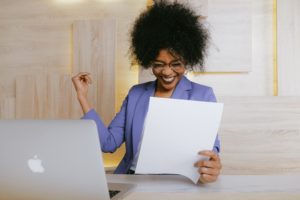 No matter what franchise you own or run, all business endeavors have a life cycle. At some point, it comes time to move on to another business endeavor or simply to leave the one you are currently with. If you are one of thousands of Americans who own a franchise or business, selling your franchise may be the most viable step. Selling a franchise offers tremendous advantages and can pay serious dividends. However, to do this successfully, you'll need to make sure your business or franchise is in tip top shape to receive the best possible offers. Let's examine a few best practices to aid you while selling your franchise.
Make Your Business Sell-Ready
The most important thing to do when selling your franchise is to make sure your business is worth your asking price. This means making sure things like employee productivity and morale is excellent. Many people forget that sometimes the best way to sell a business is through experienced and professional employees. Next, make sure profits and costs are enticing. Try not to sell during a year where your profits are low. Similarly, try to avoid high-cost endeavors like remodeling during the time you want to sell. In general, understand the financial performance of your franchise over the past few years. Be ready to explain any bumps in the road as transparency is necessary to gain a buyer's trust. Lastly, consider hiring in a franchise broker for their invaluable services during this time.
Understand Buyers, Do Your Homework
Generally speaking, when you are selling your franchise, the first question you ask yourself would be: why am I selling? Conversely, buyers will do this same thing. If you can put yourself in a potential buyer's shoes, you can effectively sell your business. Not to mention, buyers will likely want to know why you are selling in the first place. Understanding and being able to explain both answers will go a long way in securing a buyer. Next, evaluate your franchise's market. Is it a good time to sell? Are buyers few and far between, or are there many competing buyers? Do your homework on the market and gauge the ebbs and flows. Many successive franchise and business sales come from entering the market at the right time.
Sell With Atlantic Business Brokerage, Inc.
At Atlantic Business Brokerage, our mission is quite simple; we help sellers sell businesses, and buyers buy businesses! Over the past 30 years, ABBI has facilitated the sale of countless commercial properties, businesses, and franchised locations. With our unparalleled knowledge of the business purchase and sale industry and our network of contacts, we offer services to both buyers and sellers that no other brokerage firm can match.
Contact us to discuss your business buying and selling goals today at 410-561-9800, or Toll-Free at 800-279-7569. Email us at [email protected], and follow us online on Facebook and LinkedIn.