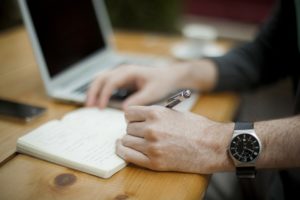 There are many things they don't tell you about buying a business, but everyone has an idea of the magnitude of this decision. Indeed, buyers don't want to make this decision lightly and try to be as careful with this financial move as best as they can. Still, there can be many unknown variables or aspects of the decision that don't receive enough thought when mulling over buying a business. Buying a business through hasty decision-making can lead to disastrous results. In order to prevent such a thing from happening, here are some often-overlooked factors of buying a business to consider.
Balancing Appeal with Practicality
When buying a business, the buyer must make a choice that ideally balances the appeal and enjoyment they'll receive from running the business with how practical and viable the business may actually be. Often, if the buyer cannot differentiate between these two aspects, or they lean too heavily on one aspect, they can be very dissatisfied with the experience or potentially run into a financial crisis. A great business opportunity should be profitable and be sustainable to run for several years. However, the prospective business owner must also be at least content with the type of business they get into, as a lucrative career may not always translate to a happy career.
Getting Trusted Second Opinions
It's easy to get wrapped up in all the details of buying a business because it is a major decision! While you're busy conducting your due diligence and assessing all the aspects of the deal or business, you could miss some obvious points or issues. It could be best to get some second opinions from trusted individuals to shed new light or point out some harsh realities. Ultimately, this input could save you from a disastrous deal. You can trust the expert guidance of a professional business broker. Also, good friends and family members who have your best interest at heart or know you very well could reveal more useful input than you may think.
Uncover Hidden Business Workings
Whether franchised or independent, restaurant, retail, or entertainment, each type of business and industry has insider secrets and hidden knowledge. For a new person who is buying a business to break into the industry, that could be a risky move. As part of one's due diligence, they should research and uncover aspects of running the business that may not be so obvious at first.
Buy With Atlantic Business Brokerage, Inc.
At Atlantic Business Brokerage, our mission is quite simple; we help sellers sell businesses, and buyers buy businesses! Over the past 30 years, ABBI has facilitated the sale of countless commercial properties, businesses, and franchised locations. With our unparalleled knowledge of the business purchase and sale industry and our network of contacts, we offer services to both buyers and sellers that no other brokerage firm can match.
Contact us to discuss your business buying and selling goals today at 410-561-9800, or Toll-Free at 800-279-7569. Email us at [email protected], and follow us online on Facebook and LinkedIn.