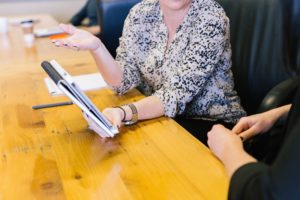 We're all generally familiar with the myriad of ways COVID-19 is impacting the business sector. For many, it's hard to remember a time that things have felt this uncertain and frightening. It's certainly understandable to want to hunker down and do the best with what you've got for the time being. While it may be hard to believe with all the uncertainty we're all feeling, right now is a great time to look into investing in your very own franchise. If you're on the fence about whether to buy a franchise or not, here are some reasons that may impact your decision.
Cuts on Rates
There was a time when finding a good location for your franchise at a cost that worked for you was incredibly difficult. However, as unfortunate as it may be that so many businesses are closing, it's certainly leaving plenty of prime locations open for the taking. Less demand means a better cost, which is appealing to anyone who wants to buy a franchise during these times.
A Less Competitive Landscape
When the economy is looking strong, and everyone is jumping in to participate, there can be a high level of competition. Everyone is vying for the same customers and financial support. Right now, we're towards the end of a huge fallout where many people "dropped out of the game," so to speak. Less competition means that you can get a good head start by investing in your own franchise when other people aren't thinking that far ahead yet.
Employees at the Ready
One of the struggles of owning a business is having the right employees that you can rely on. When the economy is at its best, it can be difficult to find the kidneys of people you want to work with for the coming years. Right now, unfortunately, many people are looking for work. This means you can provide really talented people with work opportunities, and it's less competitive to find good, hardworking people.
Better Incentives
If you're looking to buy a franchise, you'll be happy to know that many franchisors are currently offering temporary incentives. These include perks like waiving royalties for a limited time or paying for training costs. Keep in mind these incentives are only being offered because of COVID-19, so they may not last long, but right now is a good time to jump on them.
Job Security
Unfortunately, many people have found out the hard way that job security is never a guarantee. Owning a business comes with its own brand of security, though. Sure, businesses go under, but much of that is the result of the decisions made by the business owner. At least by owning your own business, you won't be at the whims of another business owner's decisions to determine whether or not you'll have a job. 
Buy With Atlantic Business Brokerage, Inc.
At Atlantic Business Brokerage, our mission is quite simple; we help sellers sell businesses, and buyers buy businesses! Over the past 30 years, ABBI has facilitated the sale of countless commercial properties, businesses, and franchised locations. With our unparalleled knowledge of the business purchase and sale industry and our network of contacts, we offer services to both buyers and sellers that no other brokerage firm can match.
Contact us to discuss your business buying and selling goals today at 410-561-9800, or Toll-Free at 800-279-7569. Email us at [email protected], and follow us online on Facebook and LinkedIn.