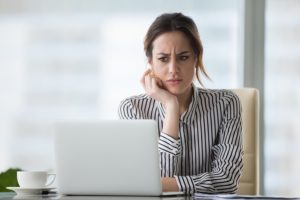 Selling a business is a difficult endeavor, and one small mistake could result in the loss of thousands of dollars. These mistakes are avoidable if you know what you're doing, but finding all the correct and accurate information about what business sellers should do isn't always easy without the help of an expert. It's always best to work with someone who can help you avoid those pitfalls but nonetheless, it's important to familiarize yourself with these common mistakes that business sellers make.
Not Enough Planning
By waiting too long or failing to plan, you can miss your shot at a great deal. On average, it takes between two and four years to sell a small business. This is why we recommend business sellers plan as far ahead in advance as they can. Make this easier for yourself by keeping updated records, business history documents, and a sale portfolio on hand. 
Finding the Wrong Reputation
If you do seek outside help, make sure you're finding the right broker or consultant to get you to where you need to be. Don't run with the first contact you make. Even if they have a background and sell you on all these ideas, they may not be able to close the deal. Pay close attention to their backgrounds and find someone who can be effective.
A Lack of Promotion
While a broker can help you promote your business, promoting your business yourself is always a good idea. You're the most knowledgeable, passionate person about your own industry, so it's important that you market for yourself. You may not want your customers and employees to know that this is your plan, but networking with people who work in similar fields can be a good way to do this.
Too Much, Too Little
Unrealistic price tags are never a good idea. That's the case whether you're expecting too much or too little. Think about what's normal for your industry by looking at other businesses in the same vein. You also need to look at the general economy and the current market to understand what's realistic. 
The Wrong Customer
It's hard not to jump on your first offer. After all, business sellers ultimately want to make a deal, and if you've been sitting around waiting for one, it may be tempting to take whatever you can get. However, you want to sell to someone who can take care of your business and run it with the same passion you did. 
Sell With Atlantic Business Brokerage, Inc.
At Atlantic Business Brokerage, our mission is quite simple; we help sellers sell businesses, and buyers buy businesses! Over the past 30 years, ABBI has facilitated the sale of countless commercial properties, businesses, and franchised locations. With our unparalleled knowledge of the business purchase and sale industry and our network of contacts, we offer services to both buyers and sellers that no other brokerage firm can match.
Contact us to discuss your business buying and selling goals today at 410-561-9800, or Toll-Free at 800-279-7569. Email us at [email protected], and follow us online on Facebook and LinkedIn.