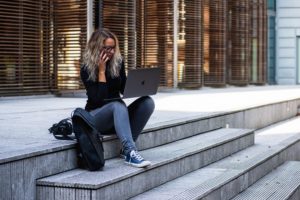 As we approach the end of the year, it is a common time to consider listing your business for sale. Selling a business is a huge decision, and while the process can be complicated, it doesn't have to be if you do the proper preparations. The following simplified steps can help you prepare to list your business so that the process of selling a business is as painless as possible. 
Define Your Goals
Selling your business shouldn't be done on a whim. Before you commit to selling, define why you are doing it. Are you burnt-out, are you retiring, are you diversifying? Is there another reason? Depending on the reason you want to sell, the sales process may require more or less work and preparation. It will also change depending on how much you want to be involved in the business after the sale, if at all. 
Consult A Professional
Once you've made the decision to sell, you will need to consult with a professional to make sure that you avoid potential legal and financial issues. This is not a process you want to DIY because there are major mistakes that you could make. The professionals you might need in your corner could include lawyers, accountants, appraisers, or business brokers. You may not need all of these professionals, depending on your business's type and size, but you will likely need at least some. 
Research The Market
You need to research the market in order to set a fair price for your business. You will need to assess the state of the market as well as the value of similar and competing businesses in your industry. This is one of the areas where a professional can be helpful: a business broker can help you avoid under or overvaluing your business, which could cost you money or hinder your sale. This can be nearly impossible to do without outside help since the years of personal sacrifice can keep you from recognizing your business's true value.
Boost Your Business Value
Once you've decided to sell, you can do things to improve the value of your business. You can start by doing things to boost sales, decrease costs, and operate more efficiently. Securing a strong online presence can also help improve profitability. You can also boost your business' value by improving your reputation, branding, and physical, tangible assets.
Sell With Atlantic Business Brokerage, Inc.
At Atlantic Business Brokerage, our mission is quite simple; we help sellers sell businesses, and buyers buy businesses! Over the past 30 years, ABBI has facilitated the sale of countless commercial properties, businesses, and franchised locations. With our unparalleled knowledge of the business purchase and sale industry and our network of contacts, we offer services to both buyers and sellers that no other brokerage firm can match.
Contact us to discuss your business buying and selling goals today at 410-561-9800, or Toll-Free at 800-279-7569. Email us at [email protected], and follow us online on Facebook and LinkedIn.