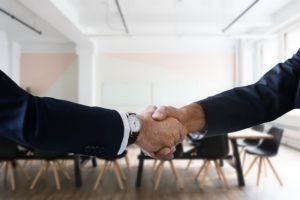 Under ideal circumstances, you would allocate anywhere from 6 to 9 months to sell your business. But, life doesn't always go according to plans. As a business owner, you may find yourself in a position either in your personal or professional life that requires you to sell your business fast. This is certainly a challenging situation to navigate, but not impossible, by any means. Here are a few tips to consider if you're looking for ways to sell your business more quickly.
Work With A Business Broker
Working with a business broker is always in your best interest whenever you're trying to sell your business. However, when there's an urgency to sell your business more quickly, their expertise and services can be crucial to your success. Most notably, a business broker retains a network of business connections, some of which may be very interested in buying your business. Your business broker can approach likely buyers discreetly so they can maintain confidentiality.
Sell to an Employee
If you are a small business owner, you may be able to sell your business to an employee. This could save you a lot of time in the business sale process if you already have an interested and qualified buyer who knows a good deal about your operations. Further, this course of action works best if you experience a low employee turnover rate and have a dependable worker in mind for this incredible promotion opportunity.
Offer Attractive Incentives
When you need to sell your business more quickly, offering attractive incentives can help get the ball rolling on bringing in interested buyers. In fact, you could negotiate better incentives that suit exactly what your potential buyer is looking for, therefore more likely securing an agreement. Often, incentives include lowering your asking price, offering seller financing options, agreeing to spruce up the location, and throwing in equipment with the deal.
Find a Partner to Step Up
While this tip may not exactly help you sell your business more quickly, it could be a viable option if you need to take some steps down in your ownership position. Bringing on board a business partner to step up can afford you some time to focus on your other priorities while they would handle more direct and day-to-day business matters. This option is good for those looking to retain a higher position in the business. For others, this could be a method of getting yourself the time you need sooner to pursue your other goals and finalize a complete transfer down the road.
Sell With Atlantic Business Brokerage, Inc.
At Atlantic Business Brokerage, our mission is quite simple; we help sellers sell businesses, and buyers buy businesses! Over the past 30 years, ABBI has facilitated the sale of countless commercial properties, businesses, and franchised locations. With our unparalleled knowledge of the business purchase and sale industry and our network of contacts, we offer services to both buyers and sellers that no other brokerage firm can match.
Contact us to discuss your business buying and selling goals today at 410-561-9800, or Toll-Free at 800-279-7569. Email us at [email protected], and follow us online on Facebook and LinkedIn.