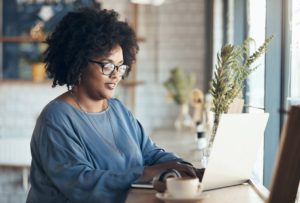 There are a lot of things people don't tell you about purchasing a franchise, and things you think you might know. Some of this information can be researched, but it can be challenging to track down the truths to some misconceptions. As franchise brokers, we don't want hard-working entrepreneurs to get discouraged from buying a franchise by these perceived issues. Here, we dispel four misbeliefs you may have about purchasing a franchise business.
You Need Business Experience
Firstly, anyone can feel intimidated by the prospect of being put into an ownership and leadership position by purchasing a franchise. Therefore, many tend to believe that only those with prior business experience will make qualified franchisees. In reality, if you demonstrate a few key characteristics and skills, you would make for an excellent candidate despite little to no experience running a business. There's a training period to get you prepared.
You're Too Young or Too Old
There is no perfect age or age range that suddenly makes it ideal for purchasing a franchise. Don't hold yourself back by any perceived age barriers. If you're of legal working age and possess the right qualities, there's no reason why you can't be a franchise owner at any stage in your career. Becoming a young franchisee presents a good opportunity to build up leadership experience. Older owners have had their share of work experience and want to be their own boss for a change.
Purchasing a Franchise Is Too Expensive
While purchasing a franchise is a significant financial commitment, it isn't wholly unattainable to those with certain budgets. There are several hundred franchising opportunities near you with various initial investment amounts. You can often find resources to finance this purchase to make it work for your unique situation.
Franchisors Only Care About Money and Not Your Success
People can also be wary about purchasing a franchise because they feel like the company is only interested in making a profit from the new store opening but aren't invested in their long-term performance. This is not true! The best franchises offer tons of support to their franchisees to help their business succeed. The company is only as successful as their several locations. As a franchise owner, you can get help with acquiring new equipment, marketing efforts, and training for your staff members.
Buy With Atlantic Business Brokerage, Inc.
At Atlantic Business Brokerage, our mission is quite simple; we help sellers sell businesses, and buyers buy businesses! Over the past 30 years, ABBI has facilitated the sale of countless commercial properties, businesses, and franchised locations. With our unparalleled knowledge of the business purchase and sale industry and our network of contacts, we offer services to both buyers and sellers that no other brokerage firm can match.
Contact us to discuss your business buying and selling goals today at 410-561-9800, or Toll-Free at 800-279-7569. Email us at [email protected], and follow us online on Facebook and LinkedIn.