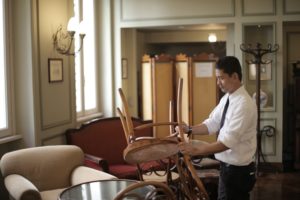 Even the most lucrative or high profile businesses can occasionally run into trouble trying to get sold. As one can imagine, it's several times more challenging to put a struggling business for sale. While selling a failing business should always be saved as a last resort after putting in the effort to identify and fix any issues, sometimes the only thing left to do with a business that is losing you money fast is to put the business for sale. It can be a long and tough process, but it's not entirely impossible to sell your struggling business. Here is some advice to consider as you seek out a business broker to assist your exit strategy further.
Address Glaring Legal and Financial Problems
Arguably the most significant obstacle that will keep buyers away from your business for sale is outstanding legal and financial issues. Buyers don't want to purchase a business and assume the responsibility of those burdens. Therefore, make it a priority to clear up any litigation brought up by or against your company. Then, sort out any owed taxes and other debts as best as you can. Even lowering these amounts can produce better results down the line. Don't try to downplay or hide these issues. It is sure to come up during a buyer's due diligence.
Understand Potential Buyers' Interests and Goals
Even if you know your business is struggling, there are still a few redeeming and attractive qualities to your business for sale. Perhaps, if your business fails in one particular sector of the market or local competition, try to think about what it is that buyers want and are willing to invest in. You may be able to present your business with areas that need a turn-around or a desirable location. Essentially, by understanding what your potential buyers might go for to achieve their goals, you can tailor how you approach the buyers with highlighted ways your business can benefit them.
Selling Assets Separately
In a similar vein, you can identify and isolate desirable company assets, then sell them separately. This may be much more achievable than putting your business for sale as a whole and trying to find someone to make that more massive investment. If your goal is to get your business off your hands, you could reach out to your competitors or other business owners. They could be interested in snatching up your customer lists, equipment, inventory, property, or more.
Sell With Atlantic Business Brokerage, Inc.
At Atlantic Business Brokerage, our mission is quite simple; we help sellers sell businesses, and buyers buy businesses! Over the past 30 years, ABBI has facilitated the sale of countless commercial properties, businesses, and franchised locations. With our unparalleled knowledge of the business purchase and sale industry and our network of contacts, we offer services to both buyers and sellers that no other brokerage firm can match.
Contact us to discuss your business buying and selling goals today at 410-561-9800, or Toll-Free at 800-279-7569. Email us at [email protected], and follow us online on Facebook and LinkedIn.