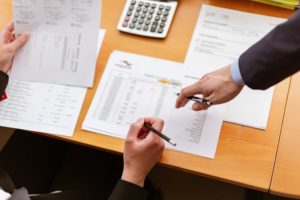 Once a seller is aware of your interest and intent on buying a business, you and your business broker will need to conduct due diligence before finalizing the sale. The seller would have disclosed vital information regarding the business at hand to convince you to purchase the business. Before exchanging any money, you need to verify all the information provided with buying a business is both true and not overlooking any areas of concern that may spell trouble. Here's what you need to know about due diligence and three of the several aspects you should examine carefully during this phase.
Conducting Due Diligence
The process of due diligence refers to the act of verifying business information for accuracy. Business conditions should reflect what the seller has disclosed, and finalizing the deal is contingent on meeting those aforementioned business conditions. Should any issues or discrepancies come up during due diligence, this would be the time to address these terms before buying a business.
Financial History and Records
Reviewing the financial information of a business is likely the most crucial aspect of your due diligence process. It is during this time that you assess whether it's a worthy investment to be buying a business in the first place, as well as discover any major issues like debt or owed taxes. When you buy the business, you are taking on all the responsibilities, good and bad. Some relevant documents to look over include income statements, credit reports, balance sheets, accounts payable and receivable, and tax returns.
Business Property and Equipment
The significant assets you assume when buying a business includes the business property and physical equipment, such as machinery or company vehicles. The condition and value of the property structure and equipment should be in acceptable states if those were agreed upon during negotiations. Otherwise, you can find yourself paying large sums for repairs or replacements. At this time, also review any warranties, safety inspection needs, and other resources for maintenance requirements to keep the business operations running smoothly.
Employee Information
Buyers can sometimes overlook the importance of assessing the current employee roster and organization. Of course, when buying a business, you will try to learn all you can about running the operations. However, it's often the employees that will know best how to execute the day to day tasks. Remember to check who holds key positions and what their responsibilities are. If you are trying to retain them after the business sale, it may require you to examine their employment contracts or make changes to the company payroll.
Buy With Atlantic Business Brokerage, Inc.
At Atlantic Business Brokerage, our mission is quite simple; we help sellers sell businesses, and buyers buy businesses! Over the past 30 years, ABBI has facilitated the sale of countless commercial properties, businesses, and franchised locations. With our unparalleled knowledge of the business purchase and sale industry and our network of contacts, we offer services to both buyers and sellers that no other brokerage firm can match.
Contact us to discuss your business buying and selling goals today at 410-561-9800, or Toll-Free at 800-279-7569. Email us at [email protected], and follow us online on Facebook and LinkedIn.