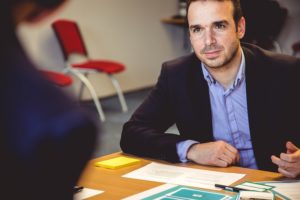 Most owners tend to know what qualities to look for in a small business broker. They want to work with someone professional, knowledgeable, and who will give their business sale the attention it deserves. The success of a business sale experience often lies in the small business broker's abilities. It would be best if you asked your small business broker a few questions before you hire their service to help sell your business.
Have you sold businesses similar to mine?
A good indication of whether their experience matches your needs is asking the small business broker if they have sold businesses like yours in the past. If they have worked with a similar business or franchise and were met with great results, you'll have an idea of what to expect for your business. In addition, brokers who specialize in selling or buying companies from a comparable size and industry have insight into how those businesses work. This makes it easier for you since you won't need to explain every facet of your business to the highest degree of detail for the broker to understand your operations.
What's your process for calculating business value?
When asking this question, you're looking for an answer that proves the small business broker knows what they are talking about. You're also evaluating if they are willing to put the effort towards understanding your business before giving you a response. Calculating the selling value of a business varies from one another. Don't accept any answer if their process is based on a formula for every company they evaluate. Atlantic Business Brokerage provides owners a free-of-charge evaluation of their business.
How will you keep my business confidential?
The small business broker should know how to keep your business sale confidential. You don't want your customers nor your competitors to find out you're selling your business until you can deliver that message on your terms. You're relying on the business broker to find serious prospective buyers while keeping all pertinent information private until a confidentiality agreement can be put in place.
Sell With Atlantic Business Brokerage, Inc.
At Atlantic Business Brokerage, our mission is quite simple; we help sellers sell businesses, and buyers buy businesses! Over the past 30 years, ABBI has facilitated the sale of countless commercial properties, businesses, and franchised locations. With our unparalleled knowledge of the business purchase and sale industry and our network of contacts, we offer services to both buyers and sellers that no other brokerage firm can match.
Contact us to discuss your business buying and selling goals today at 410-561-9800, or Toll-Free at 800-279-7569. Email us at [email protected], and follow us online on Facebook and LinkedIn.