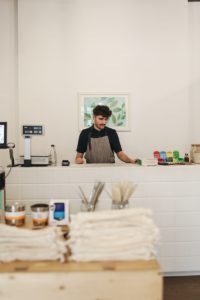 There are a lot of factors that can affect how soon you can sell your business. What is equally important to consider is timing your decision to put your selling plans into motion. If you were to ask an economist or business broker when is the best time to sell your business, they would likely describe the ideal circumstances like when the national economy is doing well or when investors are specifically interested in your industry or market. But, if there's anything the past few months has shown us, it's that nothing in the future is guaranteed. Instead, if you're going to sell your business, you should employ these tactics and strategies to set your business sale up for success.
Plan Ahead Early
From the start of the process, it can take an average of 6 to 9 months to pass before you can sell your business. It's also not unheard of for even the best businesses to need around a year to complete the deal. The key consideration to take away from these pieces of knowledge is to plan as early as possible to sell your business. Sure, unexpected life situations can come up that force you to consider selling your business. However, if you purchase or build up your business intending to sell it eventually, you should have plans in place to help get the ball rolling when that time comes.
Spruce Up Your Business
If you wanted to sell your house, what would you do to make it appealing to buyers? You'd probably hire a deep cleaning service, make repairs or even renovations, and do what you can to spruce up the home before showing it to potential buyers. The same approach should be used to improve your business to make it a more appealing opportunity for prospective business buyers. A few minor cosmetic changes won't thoroughly impress purchasers, though. Assess what changes you can make to both your operations and physical location to increase your business value.
Be Mindful of Your Existing Contracts
Your business probably hinges on contracts with vendors or property leasor. Don't think that you can tie up loose ends for yourself by timing the sale of your business with the end of these contracts and agreements. If anything, you should try to retain favorable terms for the transaction so potential buyers can get a more accurate idea of what they can expect to spend on contract-related business expenses. You may receive less interest on your business sale if buyers think it will be too much trouble to renegotiate rent or services to support the business purchase.
Sell With Atlantic Business Brokerage, Inc.
At Atlantic Business Brokerage, our mission is quite simple; we help sellers sell businesses, and buyers buy businesses! Over the past 30 years, ABBI has facilitated the sale of countless commercial properties, businesses, and franchised locations. With our unparalleled knowledge of the business purchase and sale industry and our network of contacts, we offer services to both buyers and sellers that no other brokerage firm can match.
Contact us to discuss your business buying and selling goals today at 410-561-9800, or Toll-Free at 800-279-7569. Email us at [email protected], and follow us online on Facebook and LinkedIn.