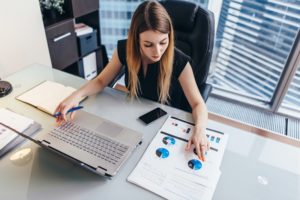 It can be a thrill to purchase a business for yourself. For many people, they make it a dream of theirs to own a business one day. This dream can take years, if not decades, to realize, and the excitement of achieving that goal can bring a lot of excitement. With all of this said, you need to take a moment, step back, and consider whether the business you're purchasing will be worthwhile in the long haul. There are a few main factors that you should consider when you buy a business.
What is Being Sold?
If you don't want to buy the type of business that's being offered, why would you consider buying it? When you buy a business, you have to have some enthusiasm behind what you purchase. If you don't have any excitement behind what you're purchasing, you'll go through burnout very quickly and lose interest in the business in which you invested.
How Good is The Business Plan?
Before you get too eager about deciding to buy a business, you should review their business plan. Look over what goals the business has and how they plan to reach those goals. If a business hasn't established a business plan yet, that's an indicator that you might want to steer clear of it.
You'll want to see what potential a business has for future growth, and that will mean having a business plan in place. A business plan also goes over the manner in which products and services get marketed and how the business matches up against other businesses.
How is the Business's Overall Performance?
Before you decide to buy a business, make sure you know how well that business is performing as a whole. This is a multi-layered question, and you should get answers to questions such as:
How many hours does the owner need to work?

Does a manager oversee the daily operations of the business?

How many workers get paid overtime?

Do

employees

realize their potential while working at the business?
If you can get these questions answered, you'll be able to understand better what you should expect if you choose to purchase the business.
How Do the Financials Look?
The financials of a business should be understood. Seeing profits, balance sheets, income tax returns, and loss statements are of the utmost importance. Don't leave anything to chance! Something vital to note is that you should never buy a business if you do not receive financial information that is accurate.
Buy With Atlantic Business Brokerage Inc.
At Atlantic Business Brokerage, our mission is quite simple; we help sellers sell businesses, and buyers buy businesses! Over the past 30 years, ABBI has facilitated the sale of countless commercial properties, businesses, and franchised locations. With our unparalleled knowledge of the business purchase and sale industry and our network of contacts, we offer services to both buyers and sellers that no other brokerage firm can match.
Contact us to discuss your business buying and selling goals today at 410-561-9800, or Toll-Free at 800-279-7569. Email us at [email protected], and follow us online on Facebook and LinkedIn.