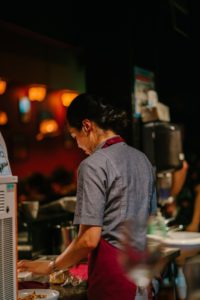 Retaining key employees can be a major challenge during any business merger or acquisition. When buying a business, you don't want to lose the talent that helped get that business to the point where you wanted to purchase it in the first place. However, a buyout can make employees worry about the state of their employment and whether changes in policies or procedures will impact their employment status. The last thing you want when buying a business is to scare off valuable employees you wanted to keep, which is why we've come up with some advice on how to retain the right employees.
Establish Reliable Communication
First things first: you need to communicate properly with any employees that are going to be part of this transition. Whether they're existing team members or new hires, it's vital that they feel they're being heard—and that they hear anything they feel they ought to understand—in order to establish a sense of trust. Try to open up opportunities for 1:1 communication, and listen to their concerns about the transition and future employment prospects.  
Offer Retention Agreements
Employee retention agreements can be a great way to hold on to talent. When buying a business, you want to look at employees based on their merit—who has succeeded because of merit and who has made their way to the top for other reasons? Employees that you feel are capable of more can really benefit from a retention program, where you offer them incentives like cash bonuses. 
Work on Training
During the process of buying a business, you're going to find yourself with employees of varying levels of training. Taking the time to get everyone up to speed with the new program as quickly and seamlessly as possible is one of the best ways to indicate you're willing to invest in them as employees, which in turn will make them want to invest in you as an employer. In the end, you'll be left with improved productivity and performance.
Understanding Your Employees
Knowing what everyone's strengths and weaknesses are allows you to communicate better and incentivize employees properly. It's also a key to better training initiatives. Every employee is an individual, and what works for some may not work for others, so you ultimately need to understand your new employees if you're going to end up working alongside them.
Sell With Atlantic Business Brokerage, Inc.
At Atlantic Business Brokerage, our mission is quite simple; we help sellers sell businesses, and buyers buy businesses! Over the past 30 years, ABBI has facilitated the sale of countless commercial properties, businesses, and franchised locations. With our unparalleled knowledge of the business purchase and sale industry and our network of contacts, we offer services to both buyers and sellers that no other brokerage firm can match.
Contact us to discuss your business buying and selling goals today at 410-561-9800, or Toll-Free at 800-279-7569. Email us at [email protected], and follow us online on Facebook and LinkedIn.