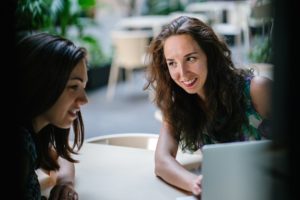 Like any business venture, it's a good idea to research the approach or opportunity. Think about the business and your business style. Are they a good fit? If you want to become a business owner, but don't have your idea or don't want to start from scratch, a franchise can be a good idea. However, as with all time and money investments, there will be a learning curve and risks. Today let's look at a few things no one tells you when you are buying a franchise. 
Plenty of Choices
The business concept of franchising has been around for several decades. Many different types of businesses and companies have franchising, far beyond just fast-food chains. Think about what kind of business you'd like to run and start researching if any big or small name companies are leasing or sell franchises. Odds are there's a business out there for you. 
Contractual Obligations
When you buy a franchise, franchises and franchisees begin a contractual relationship. Both participants have duties to fulfill. These duties vary from contract to contract. For instance, some might be financial, staffing, or revenue benchmarks. For others, it can be based on an amount of time. Regardless of what company you are buying a franchise from, be sure to thoroughly review the franchise agreement to understand the ins and outs of your duties. This will allow there to be little friction by knowing what you owe the company and what they owe you.
Commitments
Despite what it might sound like, buying a franchise is not necessarily a long term arrangement. Some companies will lock you in for a period of time written out or assumed based on other requirements. Sometimes these requirements can be finished before the assumed amount of time it would take to do so. This can allow a franchise to grow or sell sooner than expected. Nonetheless, it is essential to understand the commitment you make when buying a franchise. Be sure to have an exit strategy already planned out or given some thought when you get into this type of business venture.
Buy With Atlantic Business Brokerage, Inc.
At Atlantic Business Brokerage, our mission is quite simple; we help sellers sell businesses, and buyers buy businesses! Over the past 30 years, ABBI has facilitated the sale of countless commercial properties, businesses, and franchised locations. With our unparalleled knowledge of the business purchase and sale industry and our network of contacts, we offer services to both buyers and sellers that no other brokerage firm can match.
Contact us to discuss your business buying and selling goals today at 410-561-9800, or Toll-Free at 800-279-7569. Email us at [email protected], and follow us online on Facebook and LinkedIn.