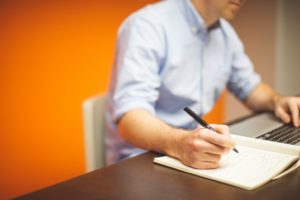 Sure, there's plenty one needs to ask themselves before deciding if they should purchase a franchise. However, certain conditions and provisions can indicate a great franchising opportunity that's worth the investment. Make it a point in your research or due diligence to look for these signs, and assess their potential value before you buy a franchise. If you buy a franchise that demonstrates a good number of these signs, you'll very likely be satisfied with the outcome and own a thriving business!
Responsive Franchisors
Corresponding with franchisor representatives is a given throughout the stages determining interest and becoming a franchisee. The way they treat you now can foreshadow their treatment of you once you enter into a contract with them. Consider if they are cordial, professional, and responsive in their communications with you. If they are bad at communicating with you now or show little regard for your time and effort in getting to know them, this can indicate the type of relationship you'll be in with the franchisor moving forward.
Franchisors Offer Strong Support
Franchisors that offer substantial support initiatives to their franchisees demonstrate they care about individual store owner success. It may seem like they are only looking out for their brand and company's best interests, but you can't deny these are helpful services to the individual stores as well. Support services can range from early real estate development to ongoing training to advertising and marketing assistance.
Positive Feedback from Other Franchisees
Getting a chance to speak with current or former franchisees can open you to valuable insight. Their opinions on the franchise system and business operations can persuade you to buy a franchise far better than anyone else. Even if the other franchisees abide by different terms laid out in their franchise agreement contract, their consensus of the company and dealings with them would be reasonably similar to your own.
Limited Litigation History
In your research of the franchise company, take a look at any past or ongoing litigations. Many companies, even good ones, will have dealt with legal issues in their history. Try to see if there are any patterns of problems that arise, and with what party they deal with. Is it customers, other companies, or their own franchisees who bring up conflict?
Buy With Atlantic Business Brokerage, Inc.
At Atlantic Business Brokerage, our mission is quite simple; we help sellers sell businesses, and buyers buy businesses! Over the past 30 years, ABBI has facilitated the sale of countless commercial properties, businesses, and franchised locations. With our unparalleled knowledge of the business purchase and sale industry and our network of contacts, we offer services to both buyers and sellers that no other brokerage firm can match.
Contact us to discuss your business buying and selling goals today at 410-561-9800, or Toll-Free at 800-279-7569. Email us at [email protected], and follow us online on Facebook and LinkedIn.