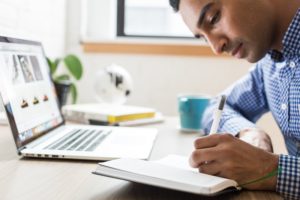 First-time and veteran business buyers alike need to be aware of a few major red flags when examining a purchase opportunity. While working with a reliable broker helps you navigate the process, buyers need to exercise caution and recognize signs that they should not buy a business. Doing your due diligence can catch major problems upfront and prevent headaches in the future. The following are some signs potential buyers need to pay attention to, indicating they should not buy a business.
Numbers Don't Add Up
On paper, a business owner can appear to be doing well, while some digging can uncover some unfavorable figures. The seller may try to downplay this information to make the business look better than it is. Inquiring about the owner's discretionary income helps piece together the story. If documents show consistent revenue but steadily declining income for the owner, that means rising business expenses. Another area to examine is the tax records and financial records. Dishonest or under-reported incomes means the business can be dealing with problems from the IRS. Should you purchase the company, the obligation of paying back any debt will be your responsibility. 
Internal and External Business Climate
Before you buy a business, you need to understand what, if any, internal or external factors drove the current owner to sell. Perhaps a well-respected employee has left, and others have followed, or the facilities and equipment are in disrepair and it reflects in their service. Maybe the owner has plans to open up a competing business after they sell you the current one. For external factors, consider the industry or market trends. Are there signs of a downturn market coming, or the business is not as competitive with others in the same industry? These are signs you should not buy a business, or at least this isn't the right time yet.
No Strategy For Growth
Buying a business that is currently profitable makes no guarantees about your business growth in the future. If the current owner does not have plans or know-how on growing the company, and neither do you, you can expect revenues to plateau and then eventually decline. Successful businesses operate intending to grow and adapt to changes to accommodate that growth. Be sure to have a clear strategy in mind before you buy a business.
Buy With Atlantic Business Brokerage, Inc.
At Atlantic Business Brokerage, our mission is quite simple; we help sellers sell businesses, and buyers buy businesses! Over the past 30 years, ABBI has facilitated the sale of countless commercial properties, businesses, and franchised locations. With our unparalleled knowledge of the business purchase and sale industry and our network of contacts, we offer services to both buyers and sellers that no other brokerage firm can match.
Contact us to discuss your business buying and selling goals today at 410-561-9800, or Toll-Free at 800-279-7569. Email us at [email protected], and follow us online on Facebook and LinkedIn.