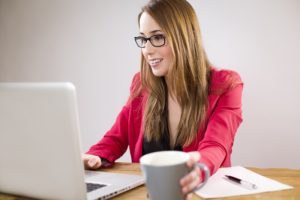 More and more entrepreneurs look to franchises for sale to create their own business opportunities. Getting into the world of franchising can be a smart move for anyone hoping to be a business owner. As you begin your search, you'll quickly learn a ton of new things, but you're just as likely to run into some challenges finding franchises for sale. Today, we offer some advice to make your search for franchises for sale a more successful one!
Know How To Narrow Your Search
There are so many, many opportunities to get into franchising! The real concern is not finding franchises for sale, but finding the perfect franchise opportunity for your interests and goals. With this endeavor comes the need to narrow your search. First, consider the geographical location. Do you want to work somewhere close to home or in a particular commerce-driven neighborhood? Then, you can narrow down to the type of industry you're interested in, and after that, a specific franchise company. Franchises aren't all just fast-food; there are franchise businesses in automotive, health and fitness, entertainment, cleaning, retail, and so much more!
Work With a Franchise Broker
If you're looking for franchises for sale, you don't need to do it alone. By working with an experienced franchise broker, you can speed up your search process and spend more time weighing the options they present to you. A franchise broker draws from their expertise and expansive network of business connections, particularly to those in franchisor positions. More likely than not, your broker can show you some great franchising opportunities that you may not have been able to uncover on your own.
Do Your Research Into Franchisors
As someone looking to commit to a franchise opportunity, you need to conduct your due diligence on the matter. Successful franchisors and franchisees develop a strong business relationship, so you need to know if the company you franchise from will provide the resources and support to grow your location. You can meet with franchise owners to discuss what their experience has been working for their company. There's also plenty of online information to get an idea of what you can expect in terms of financing your purchase, finding commercial real estate, marketing support, continuing education, and more.
Buy With Atlantic Business Brokerage, Inc.
At Atlantic Business Brokerage, our mission is quite simple; we help sellers sell businesses, and buyers buy businesses! Over the past 30 years, ABBI has facilitated the sale of countless commercial properties, businesses, and franchised locations. With our unparalleled knowledge of the business purchase and sale industry and our network of contacts, we offer services to both buyers and sellers that no other brokerage firm can match.
Contact us to discuss your business buying and selling goals today at 410-561-9800, or Toll-Free at 800-279-7569. Email us at [email protected], and follow us online on Facebook and LinkedIn.