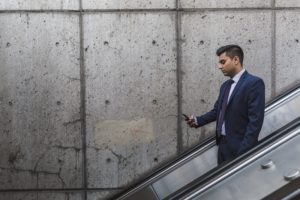 For many small business owners, the time may come where it seems like the only option is to close a business. However, a business owner must stop and ask: Should I sell my business? Selling a business or other small venture can be a viable option for business owners looking to close a business or move onto a new venture. Finding a buyer may seem like a tall task, but with the right brokers, you'll be able to evaluate the best time and the best way to move forward, with closing or selling your business. So here are our tips to help you decide: Should I close or sell my business?
Businesses in Decline
The primary reason that a small business owner may be considering selling or closing their business is in decline. When a company is in decline, it can sometimes seem like closing the doors is your only option. After all, a business owner who is losing money may have more difficulty finding a buyer. But a business broker can help guide you through all the options available to you. There is always the potential to find investors who are interested in the property or buyers who are interested in a business's equipment or valuable inventory. Before closing the doors on a business in decline, consider all your options for selling.
Micro-Businesses
Some very small businesses may not own valuable equipment or inventory that would be right for a buyer. In the case of these micro-businesses, such as a sole proprietorship, owners may not think of selling the business as a viable option. However, one-person operations like service, home repair, handyman businesses, and more, are usually in demand, if only for their customer lists. Before closing down a micro-business or sole proprietorship, meet with a reliable business broker to review your options or even find a buyer for your venture. Owners can try to think of the situation as "what parts of my business can I sell" rather than "I must sell my business." 
Businesses With an Expiring Lease
If your lease is not able to be extended or renewed, and the location of your business drives significant revenue, it may be difficult to see any option other than closing the doors for good. But even when the primary value of a company is in its location and access to customers, it can be a good idea to consult with a business broker to find out where the value of their business lies for potential buyers. In many cases, a business can offer its goodwill, customer list, or valuable inventory to potential buyers or competitors when the business's lease is expiring.
Sell With Atlantic Business Brokerage, Inc.
At Atlantic Business Brokerage, our mission is quite simple; we help sellers sell businesses, and buyers buy businesses! Over the past 30 years, ABBI has facilitated the sale of countless commercial properties, businesses, and franchised locations. With our unparalleled knowledge of the business purchase and sale industry and our network of contacts, we offer services to both buyers and sellers that no other brokerage firm can match.
Contact us to discuss your business buying and selling goals today at 410-561-9800, or Toll-Free at 800-279-7569. Email us at [email protected], and follow us online on Facebook and LinkedIn.