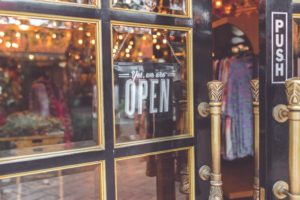 Before we dive into the strategies to increase your business value, we should clarify the point of executing these strategies. Any business owner is always looking for ways to increase their business valuation regardless of their long or short-term plans to sell the business. If the goal happens to be selling your business at a high value, know that enacting these methods within a few months or even a year of your intended exit may not be enough to impress potential buyers.
With that said, those buyers will be looking for an opportunity to take over operations with impressive business value and show great promise. 
Keep Improving What Your Business Does Best
This strategy sounds rather straightforward and obvious because it is! Your business value increases with how well you can provide your product or services to customers. If you can perfect your product or boost the efficiency of delivering your service, you will see better business. In fact, just focusing on this strategy may even bring an unexpected offer your way.
Retain Top Talent
You probably have employees and a management team that you count on to help you handle your business's day-to-day successes. If you want to produce increases in your business value, you need to realize that retaining exceptional talent will be the driving force to achieve new heights with your business. Seek out a team that will be dedicated to seeing your business thrive as much as you are.
Diversify Your Customer Base
When you have a diverse customer base, you likely have multiple streams of revenue coming in from different types of customers. Bringing your products or services to more buyers means your operations aren't too dependent on earning one customer group's business. To a buyer, this shows less risk and being able to bring value to more people. Consider ways to market your business to more customer demographics or by adding new products or services that others will seek out.
Grow Your Cash Flow
Buyers want to see positive cash flow as part of the indication of high business value. There should be a good track record for growth to encourage buyers to see the potential in your business. Specific strategies for improving a business's cash flow will vary, but there are some general methods to put more funds in your hands to keep your operations at its highest performance. Some ideas include incentives for early payment, accepting electronic payments, leasing your business property or equipment, and more.
Selling With Atlantic Business Brokerage, Inc.
At Atlantic Business Brokerage, our mission is quite simple; we help sellers sell businesses, and buyers buy businesses! Over the past 30 years, ABBI has facilitated the sale of countless commercial properties, businesses, and franchised locations. With our unparalleled knowledge of the business purchase and sale industry and our network of contacts, we offer services to both buyers and sellers that no other brokerage firm can match.
Contact us to discuss your business buying and selling goals today at 410-561-9800, or Toll-Free at 800-279-7569. Email us at [email protected], and follow us online on Facebook and LinkedIn.