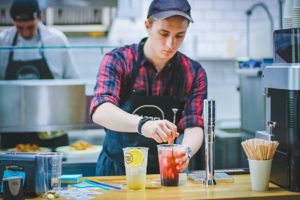 Are you a veteran or new entrepreneur looking into buying a franchise? Buying a franchise certainly has its perks, and you can find yourself in a great position if you know what signs to look for in a franchise opportunity. Still, a business decision like buying a franchise is sure to entail risk, regardless of how great everything seems on and off paper. You can control another factor to bring about higher chances of success when buying a franchise, and that factor is you, the prospective owner! Therefore, take a look at the following tips that should help you on your way to being a successful franchisee.
Work With A Franchise Broker
Many people can't dream of buying a franchise or any other business without the help of a broker. Because you're interested in purchasing a franchise, you must find and hire a business broker with experience in franchise sales and laws. They can guide newer buyers through this unfamiliar process and provide their professional services to veteran franchisees alike. A franchise broker's knowledge and connections can offer you invaluable assistance during this time.
Do Your Due Diligence
Even with the help of an experienced franchise broker behind you, you are ultimately responsible for making a significant investment into buying a franchise. It's imperative that you conduct your own due diligence during the research and discovery phase of franchise ownership. This step includes reviewing material supplied by the franchisor, such as the Franchise Disclosure Document or the Franchise Agreement, and other types of informational content. Further, this is an excellent time to network with other franchisees to hear about their experience leading to the sale and ownership role.
Consider the Franchise Location
The success of some franchise businesses depends heavily on an advantageous location. Franchisors and experienced brokers can always give you some advice on what to look for in terms of high-traffic and popular locale. However, you'll probably want to consider the location from your potential customers' perspective. Are there business competitors nearby? Is your store location accessible? Is there sufficient parking available? You will need to weigh your decisions based on what is financially a sound choice plus what shows promise of high returns.
Buy With Atlantic Business Brokerage, Inc.
At Atlantic Business Brokerage, our mission is quite simple; we help sellers sell businesses, and buyers buy businesses! Over the past 30 years, ABBI has facilitated the sale of countless commercial properties, businesses, and franchised locations. With our unparalleled knowledge of the business purchase and sale industry and our network of contacts, we offer services to both buyers and sellers that no other brokerage firm can match.
Contact us to discuss your business buying and selling goals today at 410-561-9800, or Toll-Free at 800-279-7569. Email us at [email protected], and follow us online on Facebook and LinkedIn.