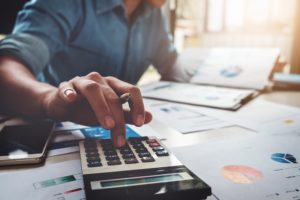 There comes a time for all business owners to move on from their current business to greener pastures. Sometimes this event is a result of a strategic, well thought out plan; sometimes, it is due to unforeseen circumstances. For most business owners, exiting the business comes from selling a franchise, transferring ownership, or dissolving the business. It can be difficult for business owners to realize when to call it quits, figure out what to do next, or even how to sell a business. Today let's look at a few signs it's time to sell your franchise or business. 
The Company Has Outgrown Your Abilities
This first sign varies greatly with the field of your business, but for those companies it does impact, this can be a big sign that you and your business aren't as successful as you might think. As businesses grow and become more successful, management by one person becomes increasingly hard to do. Understanding when to hire extra people who can replicate what you bring to the company is a valuable skill to have. On the other hand, if you find your business is struggling or sales are falling, be willing to admit if your hands on the wheel aren't the best for the company.
A Hostile Market
A hostile market is always a telltale sign that you may benefit from getting out of the business. A hostile market is when market trends or market gaps effectively move against or counter your business' goals. It may be obvious that this is a big red flag and a prime reason to deploy your exit strategy and sell your franchise.
A New Opportunity
Some signs are not all negative. Exit plans from your franchise or business can also be a positive. A new opportunity can present itself, promising a lucrative future. Whether it's a competitor attempting to buy you out, a positive outcome of a hostile market, or simply a new experience ready to be started, new opportunities are good reasons for executing your exit strategy. Increase your value, then sell your franchise and pool your financial resources together.
Sell With Atlantic Business Brokerage, Inc.
At Atlantic Business Brokerage, our mission is quite simple; we help sellers sell businesses, and buyers buy businesses! Over the past 30 years, ABBI has facilitated the sale of countless commercial properties, businesses, and franchised locations. With our unparalleled knowledge of the business purchase and sale industry and our network of contacts, we offer services to both buyers and sellers that no other brokerage firm can match.
Contact us to discuss your business buying and selling goals today at 410-561-9800, or Toll-Free at 800-279-7569. Email us at [email protected], and follow us online on Facebook and LinkedIn.